Holy guacamole. August was one of the most climbing-centric months I've ever lived. Between vacation, switching jobs, and a Colorado wedding, my life took me by the reigns and landing me in some of the most glorious climbing destinations ever. Blessed with (mostly) excellent weather (in part by design), and amazing climbing partners, here's how it all went down.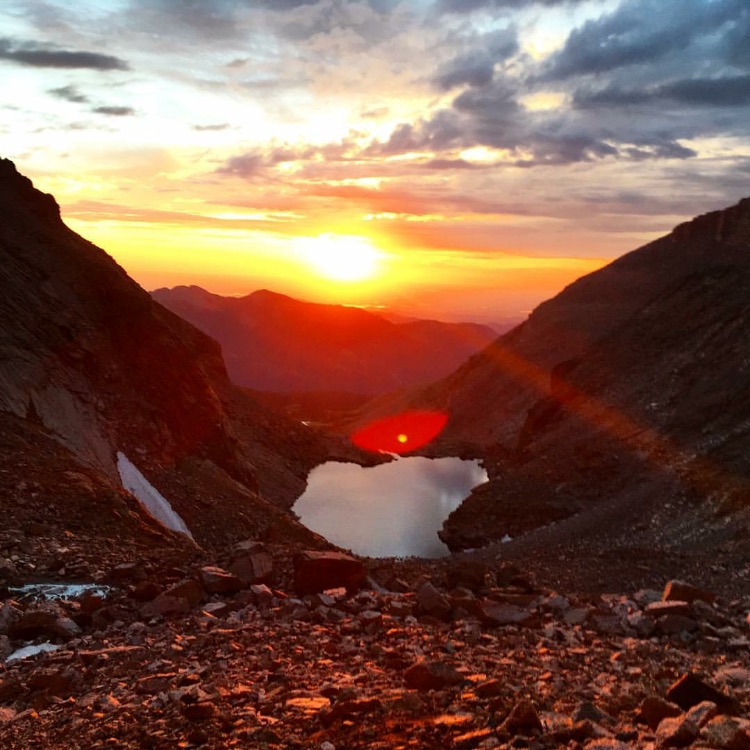 August 01-07
Climbed in the North Cascades, Washington

Southern Man (.11+/.12-), Washington Pass
Liberty Bell Traverse (.11-), Washington Pass
Cragging in Mazama (.11+), WA

August 13
Climbed in Index, WA
August 13/14
Biked to Squamish from Bellingham ~90 miles
August 14-20
Climbed in Squamish, British Columbia
August 25
Climbed in Eldorado Canyon, Colorado
August 28
Climbed in Rocky Mountain National Park, Longs Peak
Together this resulted in 75 total pitches. And I still have two days to go. 😉
I am proud that I committed to being outside, to finding partners, to not having a car, to taking advantage of life situations, and for maintaining health and safety all the while. And it's amazing, even though I've been climbing for  years, there are always things I am learning, technical skills I'm honing, challenges I'm conquering, rooms of improvement I'm realizing. Here are a couple:
Things I'm Learning
How to manage a tagline better (aka: don't bring one). After reading chasingmastery.com's tag line article (here) I realized that tag lines aren't for me. At least, tag lines that are 6mm in diameter, aren't for me. I used the line (62m purchased from REI by spool) on The Diamond. While it saved weight and has space, the time it took to manage the rope on the descent cost more than the time savings on the way up. Specifically: the rope wanted to be in a giant knot at all times. To rap at all I had to coil the rope into a tiny ball, much like a rubber band ball. I put the wad under my armpit and lowered on the main line (a 70m 9.8mm climbing rope) while slowly un-coiling the spool. I called it my "baby" because I had to carry it the whole way down. Good thing I had practiced an extended rappel device + prusik combo to keep me safe and hands free on free hanging rappels while I battled severe rope knots.
What to do in severe down climbing situations (aka: get belayed). As I referred in my post about Big Kangaroo (a climbing area in the North Cascades of Washington), I struggled with some loose down climbing situations in Washington. As a result, I've learned loads: how to down climb safety in non-safe-feeling situations. How to remain calm and trust rock even when it's crumbling. And a lesson I'm continually learning through climbing: how to remain calm and intact even when you're scared.
Where the Casual Route is (aka: not up the sketchy direct line). Buck Hoover and I attempted the Casual Route on the Diamond despite an unlikely summit forecast and limited sleep. We attempted the route car-to-car leaving the car park at 2am. As is typical on any summer day in the alpine, the Casual Route on the Diamond had a train of people heading up the route early morning via headlamp. Buck and I were enough behind the train, though, that we couldn't see the line (like you typically do following another party on route). Instead we'd get glimpses of people every once in a while, and assessed and made our route based on what we thought was the line. As it turns out, that's not the way to do it. Some fun, sketchy, 9+/10a movements over wet/snowy rock made for an alpine adventure for sure. But not exactly the one we were looking for. 😉 Next time: We will know the route.
Technical Skills I'm Honing
The Extended ATC + Prusik. This is a common maneuver in the alpine. I went over it with a few friends in Washington, but have always opted for the faster options with no prusik, and just a standard ATC set up. But I've learner there are very useful occasions for such a set up.
The layback. My most hated climbing move. More than a sloper. More than a sharp crimp. The Layback. Always has freaked me out, and doesn't play to my strengths as a climber which are mostly in my feet. Less in my arms. That said, I've been working on it. I'm making progress, mainly mental.
Various styles of anchors. Learning all kinds of new creativity in anchor building, like: building an anchor with a rope; building an anchor with a non-circle cordelette on two 8-knots, etc. Pretty fun. Very right brained.
Munter Hitches and Biner Rappels. You probably know the Munter Hitch, but do you know the biner belay? This looks awesome, and I was researching it this week. Going to try it next time I'm out.
Both the democratic-controlled house and republican-led senate voted
buyessayonline.ninja
late on oct